Once the most used web browser in the world, Internet Explorer (IE) has officially been shelved by Microsoft and will no longer be supported. IE offered so many in the late 1990s to the early 2000s an opportunity to explore everything the internet had to offer, with a market share as high as 95% in 2003. With the introduction of Firefox and Google Chrome, as well as mobile-based browsers such as Safari, coupled with significant security flaws and infamously slow load times, IE would see its market share to just 0.32% in May of 2022. While tech's evolution throughout the 2000s would lead to its downfall, IE's influence is still felt. So what does the end of Internet Explorer mean for your business, and what can you do to not only keep up with the times but stay ahead of them?
May 2009 Web Browser Marketshare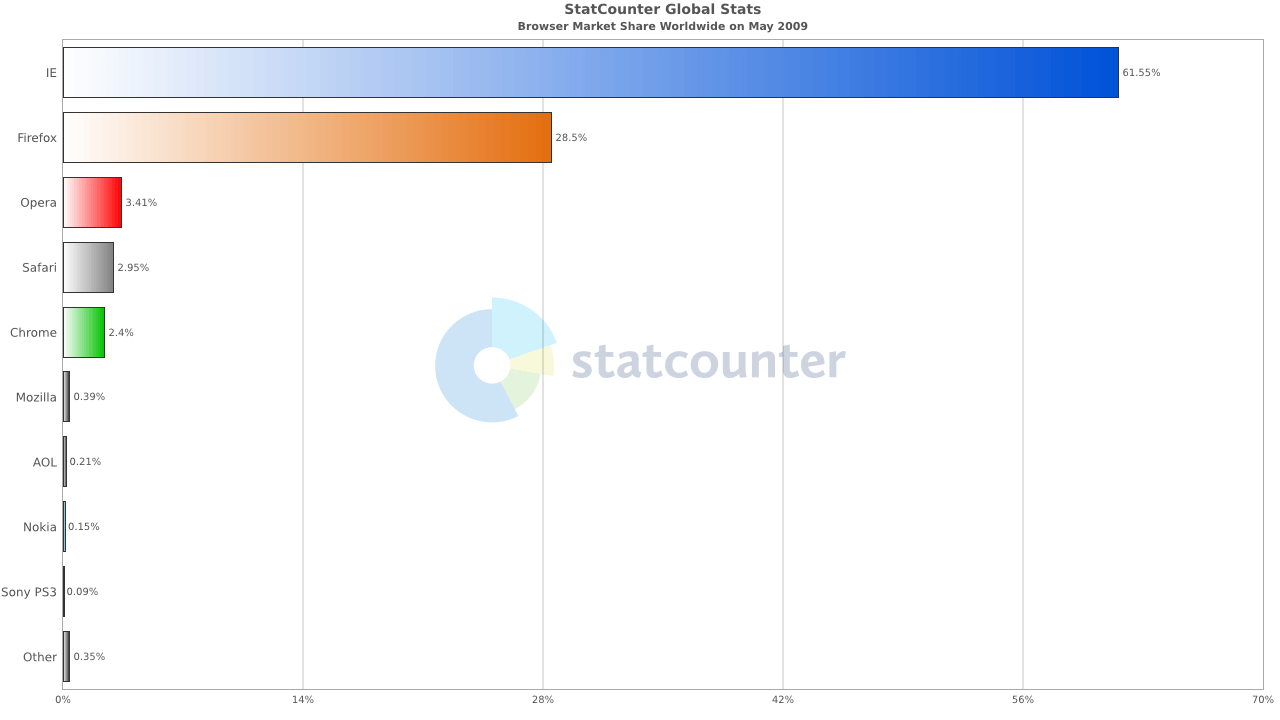 May 2022 Web Browser Marketshare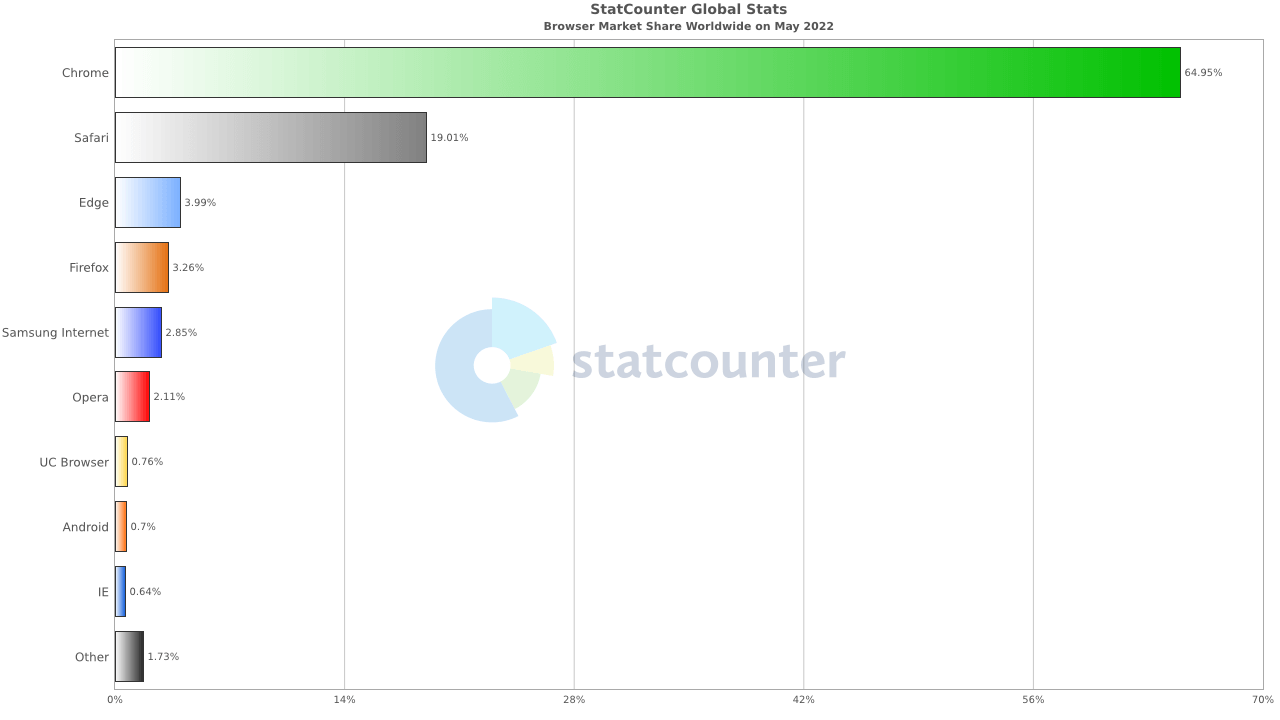 Internet Explorer Was My Browser Of Choice—What Do I Do Now?
Despite only having a 0.32% market share of all web browsers up until its demise, IE still has a sizable user base. That market share equates to roughly 15,000,000 people who still regularly used Internet Explorer as their browser of choice up until the very end. Microsoft has prepared for this and will simultaneously be rolling out an update that redirects any Internet Explorer user to a Microsoft Edge browsing platform. Edge was built on the bones of IE, but introduced key security and privacy features that were sorely missing. That said, you have a variety of web browser options available at your disposal today. These include:
Google Chrome
Safari
Firefox
My Business Never Showed Up On Internet Explorer, Why?
When searching online you may have noticed that no matter what, your business just wouldn't seem to show up online. First, it's important to discern the difference between a web browser like IE, and a search engine such as Google.
While both IE and Google are synonymous with "the internet", they both do distinctly different functions. A web browser allows you to access the internet, whereas a search engine helps identify the best results based on your search. So when you're trying to find your business on a search engine like Google, Bing, or Yahoo and it doesn't come up, that's due to your company's website not being set up correctly. Thankfully, that doesn't have to be the case anymore.
You've likely heard of website Search Engine Optimization, or SEO, but aren't sure how it works and how it can benefit your business. Business SEO aims to drive traffic directly to your website by making it the most relevant resource for users searching online.
Company websites that land on page one of Google search engines receive upwards of 92% of all traffic, whereas showing up on page 2 nets 6% of traffic before dramatically decreasing from there.
How Can I Get My Company On Page 1?
There are several factors that all play a part in ranking your business high in search engines. These include, but are not limited to:
A User Experience That Surpasses The Industry Standard
In today's digital marketplace, your business needs to stand out to both users and search engines alike. This means developing, utilizing, and regularly maintaining a website that is expertly structured to streamline navigation while also being visually appealing. With searches predominantly starting from mobile devices, you need to ensure that your website incorporates mobile-first designs and layouts to function flawlessly across a multitude of devices.
Localized SERPs
With major search engines such as Google making localized search engine result pages, or SERPs their main focus, your website must be the prominent result. This can be achieved through the combined efforts of localized SEO development across your website, as well as the development, management, and upkeep of a business listing. Both Google My Business and Bing Places add relevancy to your business for essential keywords and key terms.
Don't Let Your Company End Up Like IE
While Internet Explorer will soon be forgotten, that doesn't have to be the case for your business. 561 Media's SEO and web design services place you in the best position to be at the top of every search result. If you're looking to improve keyword rankings, website traffic, and user experience, look no further than the leading digital marketing agency in Boca Raton—561 Media. To learn more about how we can help grow your business online, give us a call at (561) 417-8505.