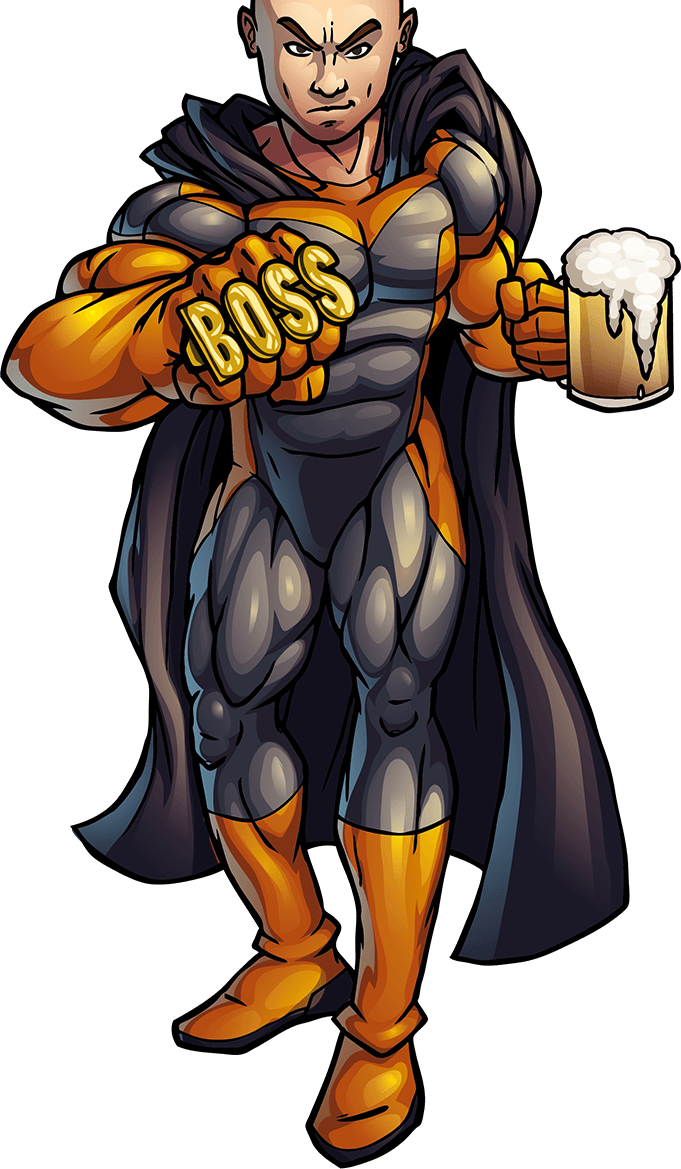 Attributes
Super Power:
Owner / Design Master
Height:
5'8"
Favorite Show:
The Blacklist
First Appearance:
February 22, 2008
Profile
Cary is our general and the largest personality in the office. Cary is an innovative commercial artist and web developer with 16 years in the Internet industry. Cary attended the Art Institute of Fort Lauderdale, Florida, obtaining an Associates of Science degree in commercial art advertising. Cary has participated in design projects for Fortune 500 companies such as AT&T, Budweiser, Ford Motors, Sprint and The Miller Brewing Company.
An infectious persona and unrivaled, creative genius, Cary makes it a point to touch every project that comes in through our doors. Cary has a rare talent of being able to perfectly balance a creative temperament with a result-driven business psyche.
The perpetual prankster, Cary's creative imagination has not only made him one of the most talented designers in the industry but concurrently a convivial and imaginative quipster. Cary is the patriarch of our office and takes his responsibility to his employees and himself very seriously. Indeed, Cary's only shortcoming arguably would be his selflessness.
Cary has two great loves in his life – his family and 561Media, and neither would suffer the neglect of his attention, focus or faithfulness. A born leader with a drive to succeed Cary has a knack for delivering designs that far exceed our client's visions.