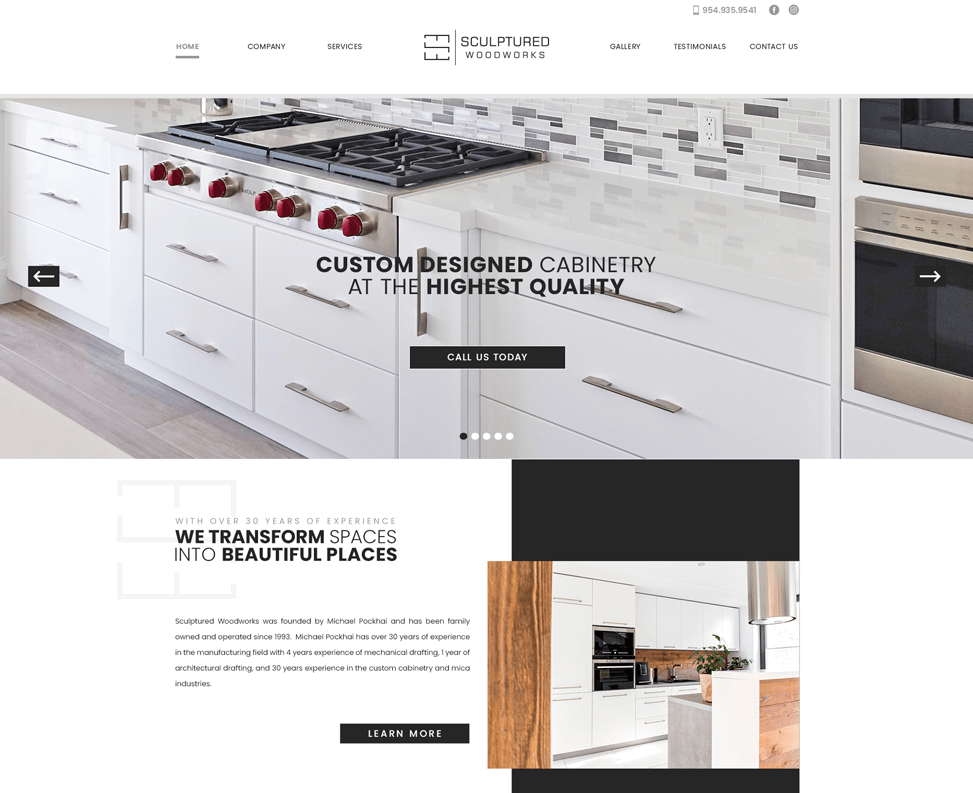 « Go Back
Sculptured Woodworks
Description
SCULPTURED WOODWORKS was founded by Michael Pockhai and has been family owned and operated since 1993. Michael Pockhai has over 30 years of experience in the manufacturing field with 4 years experience of mechanical drafting, 1 year of architectural drafting, and 30 years experience in the custom cabinetry and mica industries. He is truly an expert in his field and his hands on approach with every job results in a high quality product, professional installation, and a quick turn around time.
Specifications
Custom Logo Design
At 561 Media, we excel in custom logo design. A professional logo is the best branding tool for your company and should be designed in a way that is concise and creative, but also uniquely identifies your business. Not only do we offer high quality work, we will deliver 8-10 logo concepts to you within days of your request.
Custom Website Design
Our custom website designs include a beautiful home page layout, completely customized for you, along with a custom executed shell to contain all inner pages. All of our custom website designs are built to look and feel professional so that visitors to your site feel comfortable and safe using your service. Every web design is also built to be extremely user friendly.
jQuery Slider
Having a JQuery Slider integrated on your website design allows you to have simple and smooth image galleries and slideshows showcasing what you do and how you excel in your industry, corporation, small business or hobby. 561 Media can integrate any type of jQuery Slider to your website design.
Wordpress
WordPress started as just a blogging system, but has evolved to be used as full content management system and so much more through the thousands of plugins, widgets, and themes, WordPress is limited only by your imagination. If you would like a Word Press site, 561 Media can customize any theme according to your industry.

Testimonial

I'm very pleased with the final result and professionalism on how the entire team handled us (probably the most difficult client !).

I will not hesitate to recommend you guys!

Thanks for all y'all patience with us !

Mike

Keyword Descriptions

Contact Us Now To Get Started