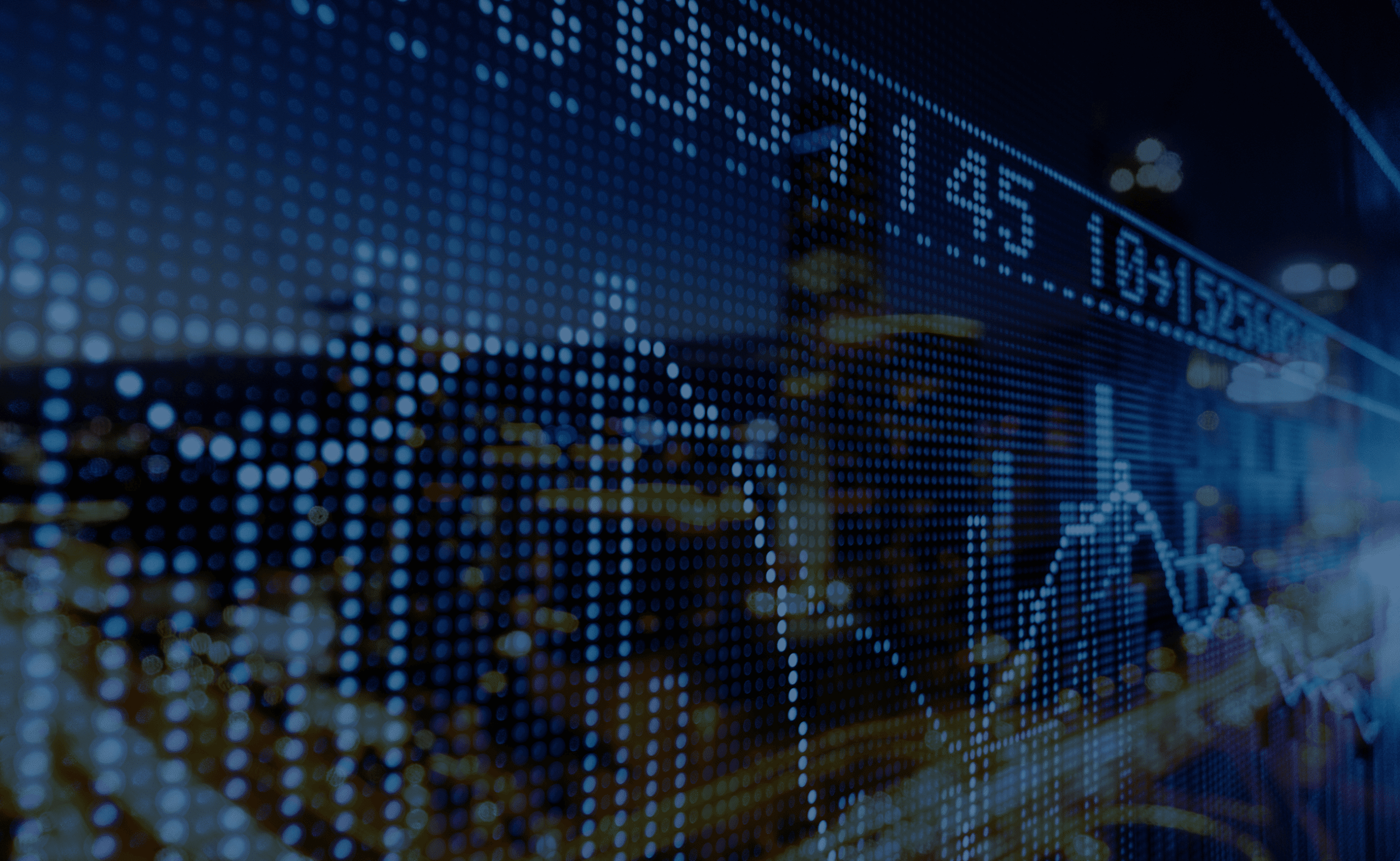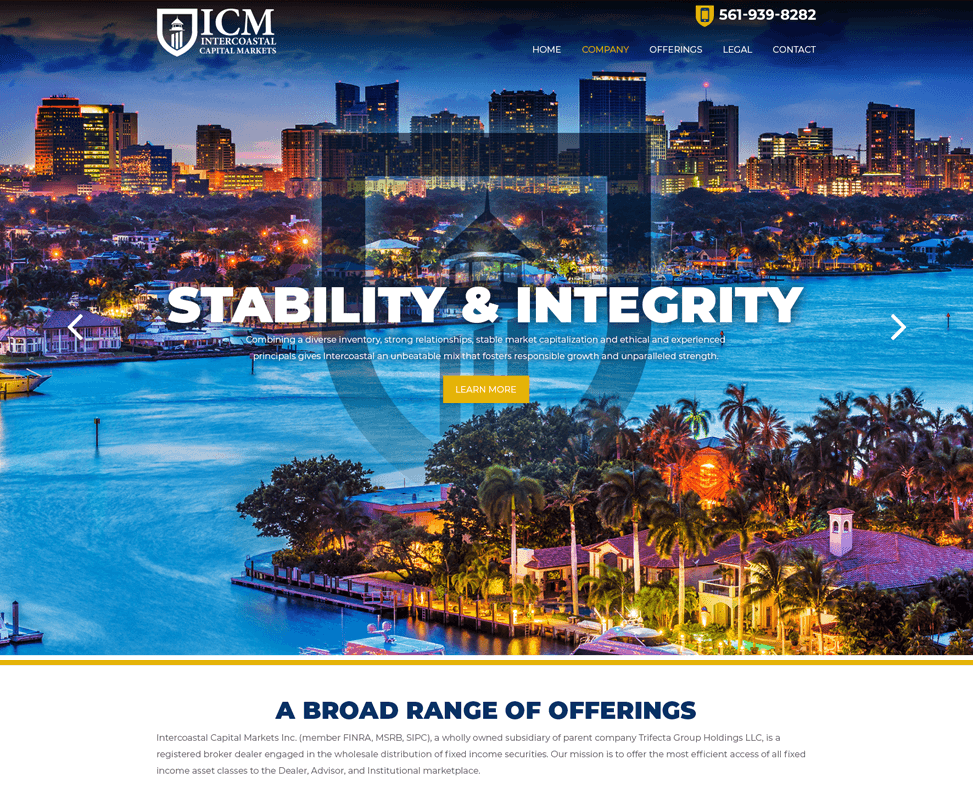 « Go Back
Intercoastal Capital Markets (ICM)
Description
Intercoastal Capital Markets Inc. (member FINRA, MSRB, SIPC), a wholly owned subsidiary of parent company Trifecta Group Holdings LLC, is a registered broker dealer engaged in the wholesale distribution of fixed income securities. Our mission is to offer the most efficient access of all fixed income asset classes to the Dealer, Advisor, and Institutional marketplace.
As we transact in primary and secondary issues, our range of offerings includes Mortgage-Backed Securities (MBS), which are similar to bonds but are instead born from the bundling of home loans purchased from the bank that issued the said home loans; Agency Bonds, which are considered one of the safest investments as they carry low risk and allow high liquidity; Municipal Bonds (also referred to as municipals or munis) which are bonds issued by various levels of government, from the state to the county and down to the local municipality level; Certificates of Deposit (CDs), a banking and credit union product offering investors an interest rate premium in exchange for a lump-sum deposit; and Corporate Bonds, which issue from a for-profit company to raise funds.
Specifications
Custom Logo Design
At 561 Media, we excel in custom logo design. A professional logo is the best branding tool for your company and should be designed in a way that is concise and creative, but also uniquely identifies your business. Not only do we offer high quality work, we will deliver 8-10 logo concepts to you within days of your request.
Custom Website Design
Our custom website designs include a beautiful home page layout, completely customized for you, along with a custom executed shell to contain all inner pages. All of our custom website designs are built to look and feel professional so that visitors to your site feel comfortable and safe using your service. Every web design is also built to be extremely user friendly.
Wordpress
WordPress started as just a blogging system, but has evolved to be used as full content management system and so much more through the thousands of plugins, widgets, and themes, WordPress is limited only by your imagination. If you would like a Word Press site, 561 Media can customize any theme according to your industry.

Testimonial

Unfortunately, we do not have a testimonial from this client. This could be one of several reasons:
The client was so overwhelmed by the finished product, and the consequent improvement to their business, they have not had time to provide us with a testimonial.
The client provided a testimonial, however, in their enthusiasm used profanity to describe our services.
The client took the old adage "words can't describe" too literally.
The testimonial was illegible from tears of joy.
The word "love" was used more than 10 times.
The client believed we were too good to be true and dismissed their entire experience at 561Media as a dream.
We had to take a restraining order against the client for excessive, effusive appreciation and cannot violate a gag order.
The client didn't speak English – (we don't know what "lo mejor" or "ausgezeichnet" means).
A 300 page testimonial seems overkill.
We thought this was funnier than the client's testimonial.
Keyword Descriptions

Contact Us Now To Get Started