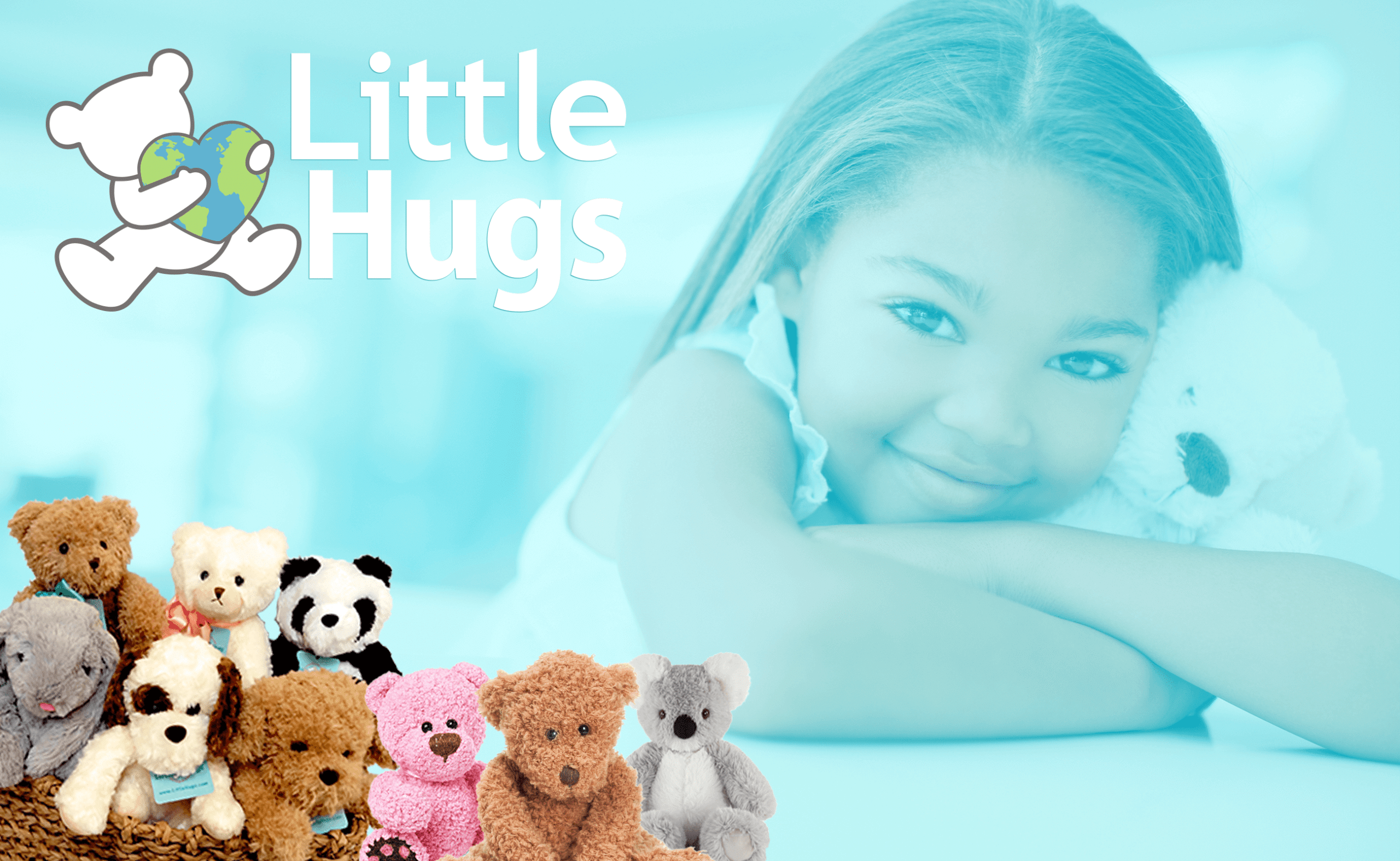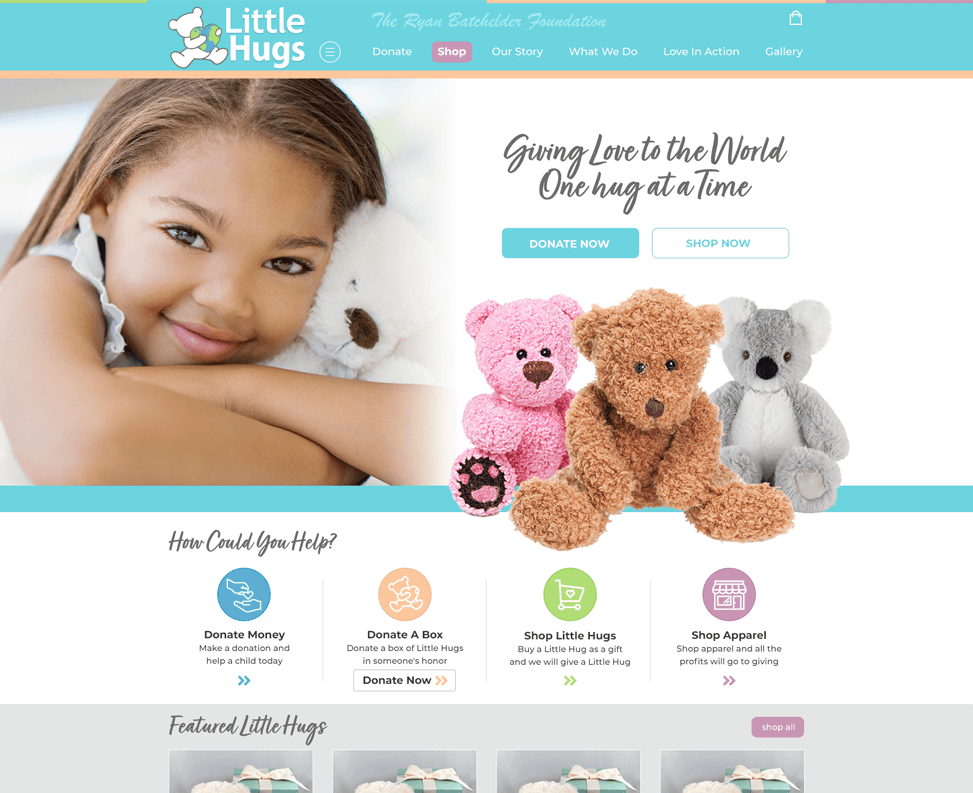 « Go Back
Little Hugs
Description
We give new stuffed animals to children who need comfort, letting them know others care. Our mission is to inspire hope and give love to children who are facing significant life challenges. Many of these children have been abused or neglected, and moved from one temporary living situation to another with no sense of security. Some are traumatized by tragic loss or are confronting serious illness; and others live in extreme poverty. We believe the gift of something to cuddle provides security and demonstrates compassion that is healing to a hurting heart.
In order to sustain our ability to give and not rely solely on donations, we sell "Little Hugs" stuffed animals with all profits going toward giving. When you buy a "Little Hug" for someone you know, you are also giving "Little Hugs" to other children who are truly in need. "Little Hugs" purchased as gifts are beautifully presented in a quality gift box wrapped with a bow. You can also purchase a box of Little Hugs to be directly given to the organization of your choice. This gift can be donated in honor or memory of someone special. In addition to stuffed animals, we sell shirts embellished with inspirational phrases. These profits go to other select causes that improve the lives of children. Our hope is to continue to expand our offerings of quality, inspirational gift items and in so doing, increase our impact. Little Hugs is a 501(c)(3) non-profit organization.
Specifications
Custom Website Design
Our custom website designs include a beautiful home page layout, completely customized for you, along with a custom executed shell to contain all inner pages. All of our custom website designs are built to look and feel professional so that visitors to your site feel comfortable and safe using your service. Every web design is also built to be extremely user friendly.
Hosting Solutions
561 Media offers affordable shared hosting solutions to large scale managed dedicated server solutions.
Product Photography
Every site requires photographs of the product it will be selling or showcasing. 561 Media can take professional product photography of your product to be placed on the custom web site we are designing.
Wordpress
WordPress started as just a blogging system, but has evolved to be used as full content management system and so much more through the thousands of plugins, widgets, and themes, WordPress is limited only by your imagination. If you would like a Word Press site, 561 Media can customize any theme according to your industry.

Testimonial

Unfortunately, we do not have a testimonial from this client. This could be one of several reasons:
The client was so overwhelmed by the finished product, and the consequent improvement to their business, they have not had time to provide us with a testimonial.
The client provided a testimonial, however, in their enthusiasm used profanity to describe our services.
The client took the old adage "words can't describe" too literally.
The testimonial was illegible from tears of joy.
The word "love" was used more than 10 times.
The client believed we were too good to be true and dismissed their entire experience at 561Media as a dream.
We had to take a restraining order against the client for excessive, effusive appreciation and cannot violate a gag order.
The client didn't speak English – (we don't know what "lo mejor" or "ausgezeichnet" means).
A 300 page testimonial seems overkill.
We thought this was funnier than the client's testimonial.
Keyword Descriptions

Contact Us Now To Get Started