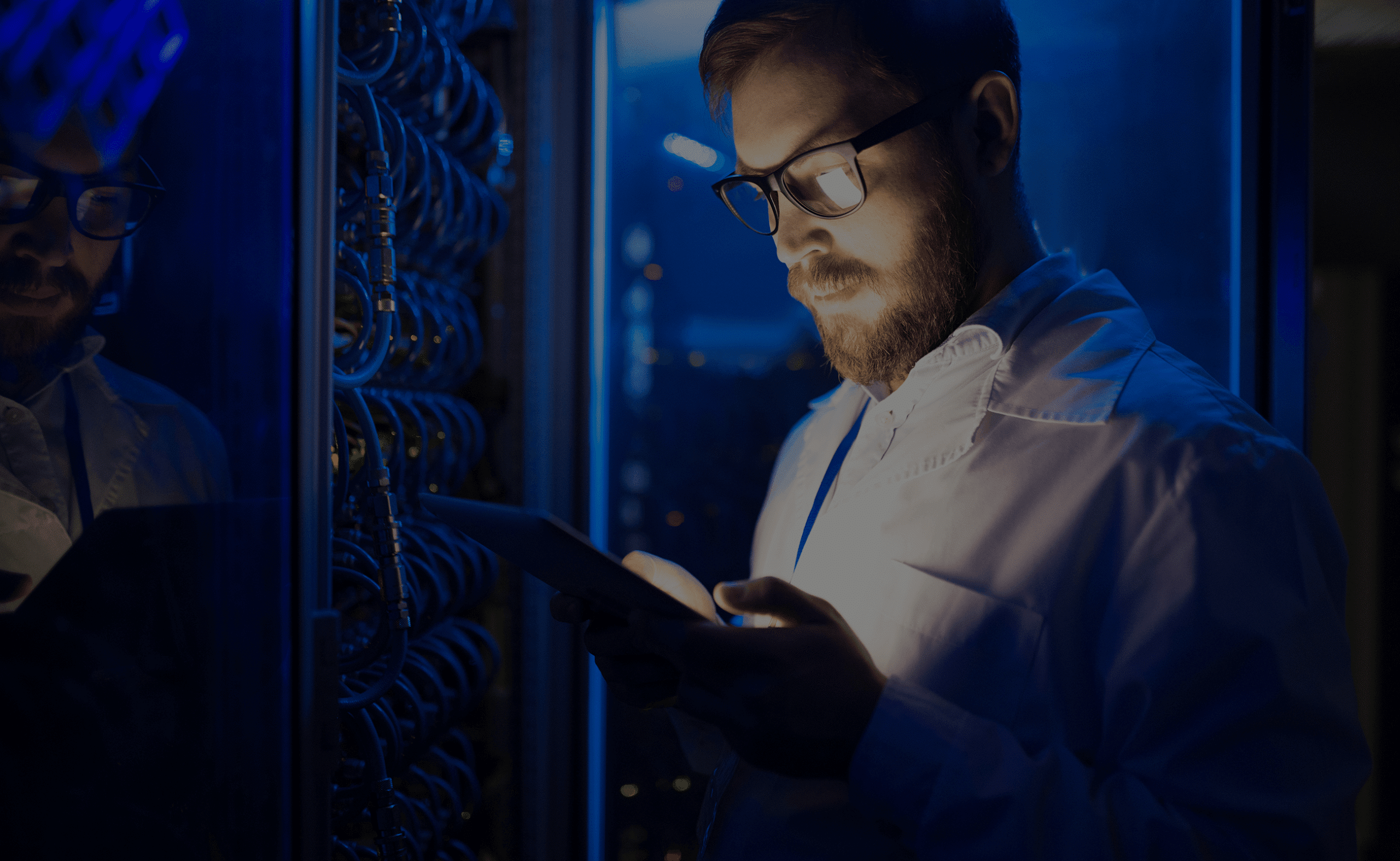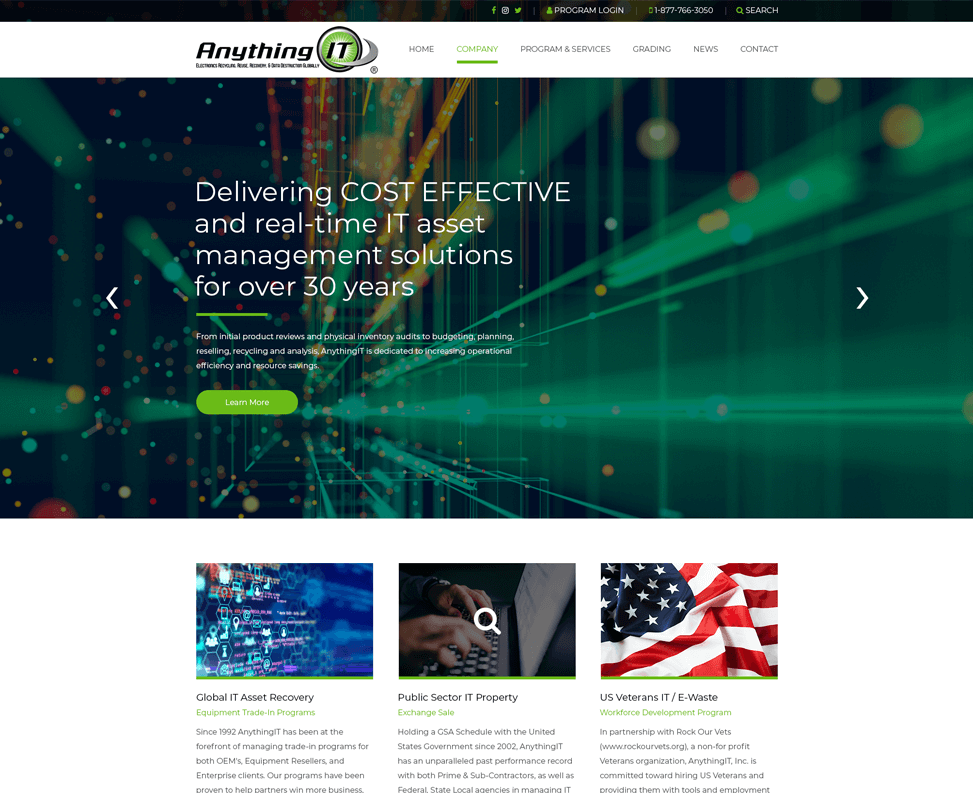 « Go Back
AnythingIT
Fair Lawn, NJ United States
Description
AnythingIT is a US owned and operated, fully certified and compliant electronics recycler that leverages our learned best practices with the public and private sector. Our goal is to provide innovative and viable electronic disposal solutions that promote environmental responsibility and financial value.
In 1974, the announcement of the "personal computer" became one of the most astounding inventions of the modern age. Technology quickly changed the way countries developed, major corporations operated, small companies managed, employees worked and individuals communicated in almost every corner of the world. Today, it is projected that U.S. corporations will retire over 11 million computers each year. Since the average life span of a PC is less than three years, one of the biggest questions in technology remains.
AnythingIT has the answers. We are focused on helping companies maximize their technology dollars by delivering cost effective, functional and real-time IT asset management solutions. Our approach is simple: we help companies with a systematic and structured plan to manage their internal and external technology assets on an ongoing basis. From initial product reviews and physical inventory audits to budgeting, planning, reselling, recycling and analysis, AnythingIT is dedicated to increasing operational efficiency and resource savings.
Specifications
Custom Website Design
Our custom website designs include a beautiful home page layout, completely customized for you, along with a custom executed shell to contain all inner pages. All of our custom website designs are built to look and feel professional so that visitors to your site feel comfortable and safe using your service. Every web design is also built to be extremely user friendly.
Search Engine Optimization
561 Media will optimize your website front to back using standard Search Engine Optimization (SEO) techniques as well as proprietary methods proven to gain strong organic listings. This will include the optimization of page titles, keywords, descriptions, images and more. Our goal is to optimize your site so that when a potential client searches for your service or company, you show up on the first page of all the major search engines. These include Google.com, MSN.com and Yahoo.com.
Wordpress
WordPress started as just a blogging system, but has evolved to be used as full content management system and so much more through the thousands of plugins, widgets, and themes, WordPress is limited only by your imagination. If you would like a Word Press site, 561 Media can customize any theme according to your industry.

Testimonial

Our experience with the 561 Media team has been nothing short of first rate.  They are truly a professional organization that provides an invaluable service to my organization.  Their ability to execute from the technical and creative side in bringing our company vision to reality through our website has proven to be a key component to our growth as an organization.  They are innovative and understand the needs of a growing company.  We wish them continued success and would highly recommend 561 Media to any potential clients. Dave Anything IT

Keyword Descriptions

Contact Us Now To Get Started