10 Year Google Certified Partner

Custom Website Design & Marketing
Are you looking to take your business to the next level? Trying to topple the competition? Building a brand that will shock the world? Then look no further than 561 Media.
For over 10 years we here at 561 Media have changed the game thanks to our custom eCommerce services and solutions. We won't sleep until we get you the leads, calls, and sales that our customers have been enjoying for years. Besides, sleep is for the weak.
Let us do the jumping, you just tell us how high.
CUSTOM WEBSITES DESIGNED & BUILT FROM SCRATCH
CUSTOM ECOMMERCE SOLUTIONS
CUSTOM WEBSITE DESIGN
marketing
branding
search
social
SHOW STOPPING CUSTOM LOGO DESIGNS & BRANDING
Armed with exceptional creative resources, the custom website developers at 561 Media are ready to help your company dominate the competition. Battling against the ordinary, our bold designers consistently bring fresh concepts and originality to their work. Contact Us Today.
Welcome to 561media.com
561 Media is a custom web design, web development and digital marketing agency located in Boca Raton, Florida. We are highly regarded and sought after for the uniqueness of our work, speed and ability to customize projects to precisely suit our client's needs, and our cutting edge website development solutions. Contact Us Today.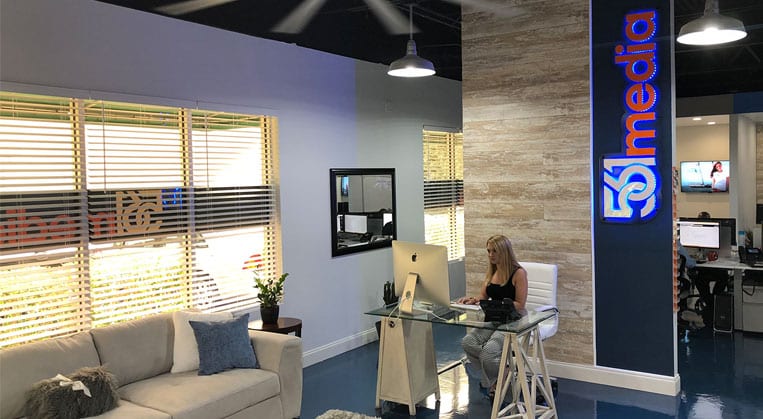 Stop by our Boca Raton Office Anytime!
We pride ourselves on being a high-end marketing, branding, web design and development company that creates and manages all aspects of your companies project and business needs from the ground up. Using our creative insight, we will create a professional and inventive internet presence for your organization.
561 Media offers custom logo design, custom landing pages, custom website design, web development, social networks, e-commerce solutions, website consulting, corporate identity packages, website management, search engine optimization, and website hosting.